The Data Says You Should Never Breastfeed Your Baby After You've Been Vaccinated
By Steve Kirsch
But the CDC says the opposite: that it will protect your baby. They are lying to you once again. They have NO risk-benefit study that was ever done. The CDC is totally irresponsible in their advice.
Executive summary
The data says not to breastfeed: it has killed or seriously injured infants.
But the CDC, without any study whatsoever on the all-cause risk-benefit, says it's fine. They are irresponsible and wrong.
Introduction
If you received the COVID vaccine and are breastfeeding your baby, you should stop breastfeeding immediately and read this story now: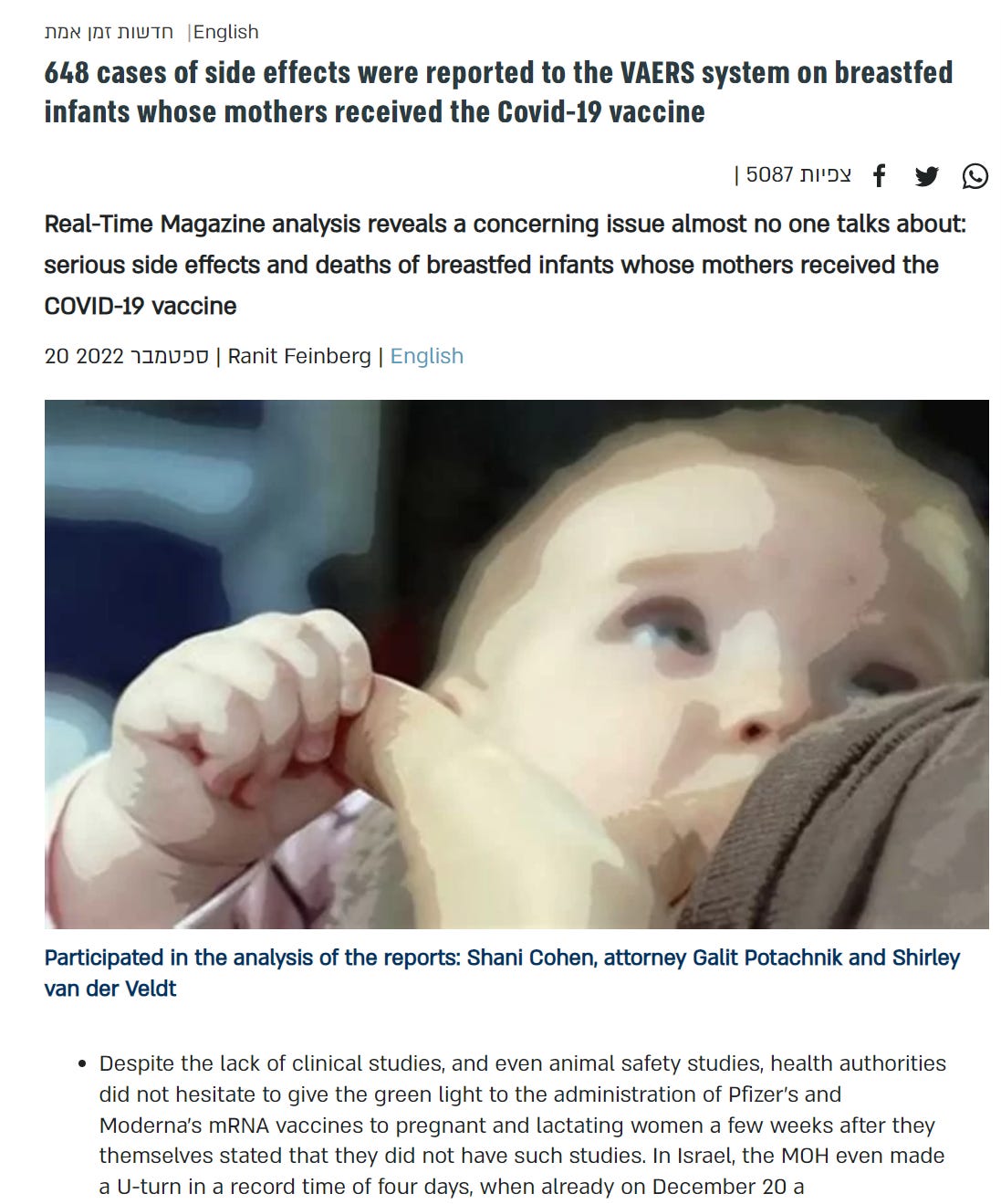 This story appeared on September 20, 2022. It was ignored by all worldwide mainstream media. It only recently started getting attention because Dr. Naomi Wolf talked about it.
Furthermore, do not vaccinate your baby
It is well established that the vaccines are unsafe for young adults, no matter how young. Now read this article about babies who have been vaccinated: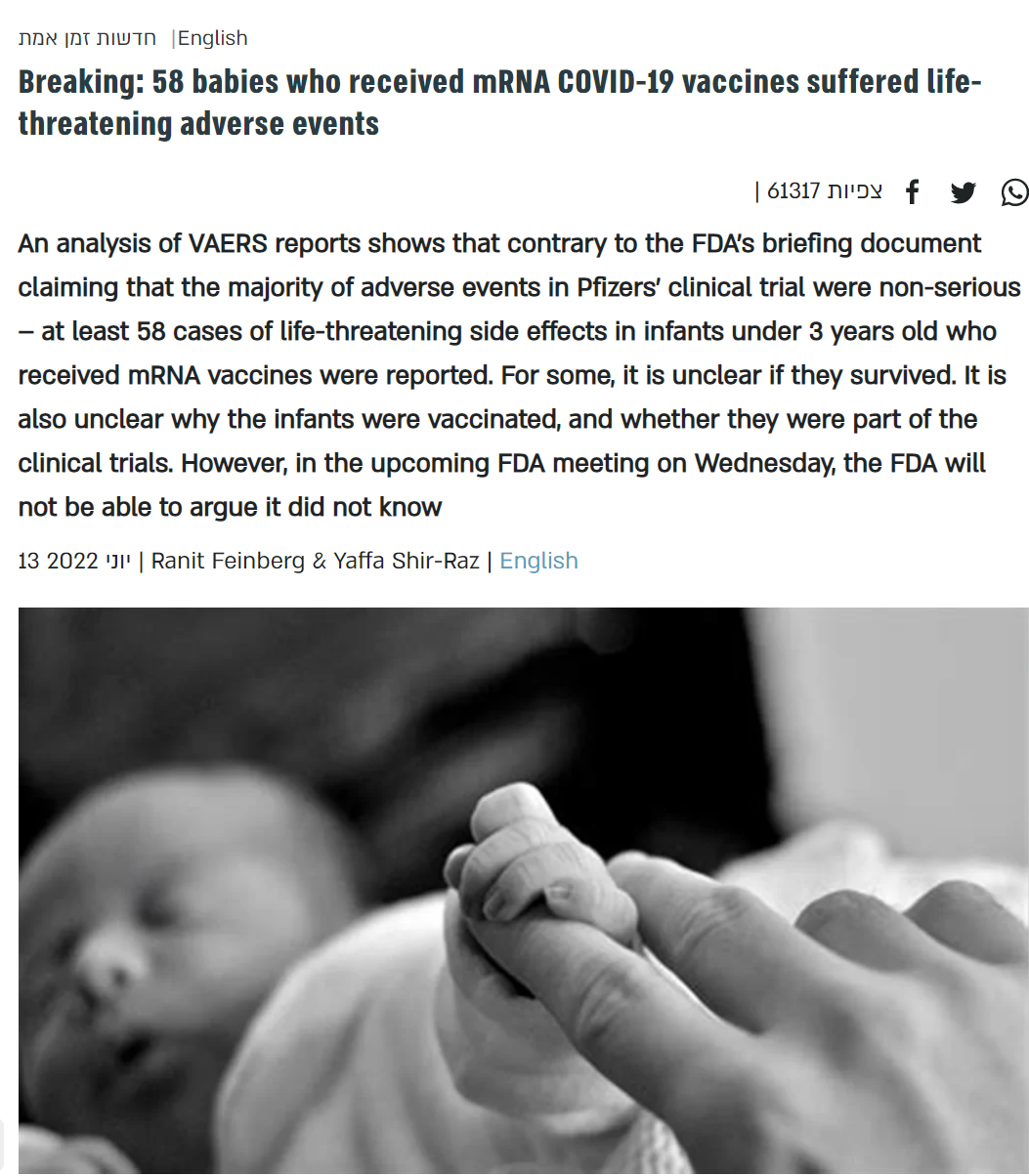 The CDC never did any study on the risk-benefit of breastfeeding or vaccinating infants
Here's their recommendation. No all-cause risk-benefit study was ever done to justify their recommendation.
Dr. Byram Bridle
Byram Bridle comments about this and describes the mechanism: the vaccine is getting transferred to the infant via breast milk. This isn't immunizing the child who has a very under-developed immune system. It is doing nothing but harm.