Vaccine Prevents Risk of COVID in Workplace 'Not Scientifically Correct', Court Hears in Warren Tredrea's Lawsuit
By Bethanie Alderson
An Adelaide vaccine developer has told a court "even a completely vaccinated workplace" would not stop the transmission of COVID-19 in the unfair dismissal case of former Channel 9 presenter Warren Tredrea.
The former Port Adelaide captain is claiming he was unfairly dismissed by the network after he refused to get vaccinated against COVID-19 and is seeking almost $6 million in lost wages.
Tredrea's legal team told the Federal Court that the clauses which terminated his contract were "unfair or harsh".
The applicant relied on evidence from Professor Nikolai Petrovsky on the second day of his trial in the Federal Court.
Professor Petrovsky developed the vaccine COVAX-19 and had been seeking approval for it to be approved in Australia after it was trialled overseas, but was never successful.
The court previously heard Tredrea had signed up to a trial of the medical researcher's vaccine in 2021 before he was stood down by Channel 9.
On Tuesday, Channel 9's lawyer Brendon Roberts KC questioned Professor Petrovsky regarding his views on various public health recommendations regarding COVID during the pandemic in 2021.
Professor Petrovsky told the court that he disagreed with a number of statements made by the Australian Technical Advisory Group on Immunisation (ATAGI) which reinforced the benefits and efficacy of mRNA COVID vaccines, due to the fact they were not backed up by emerging "real-world evidence" at the time.
"Based on the science at the time we already knew that vaccines wore off dramatically," Professor Petrovsky said.
"Data from Israel showed that in fact after six months they were seeing only 12 per cent residual effectiveness of the mRNA vaccines and they hadn't prevented widespread community transmission of the virus despite very high levels of the population being vaccinated."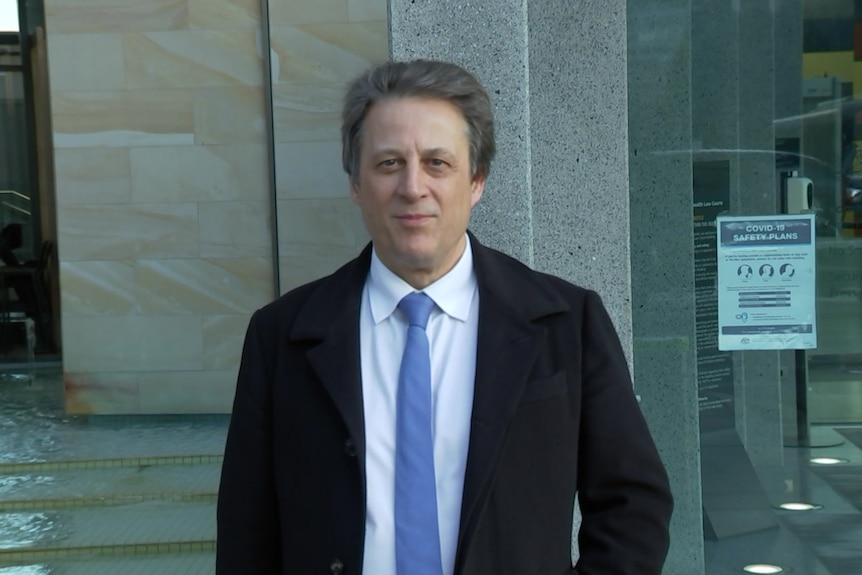 Professor Nikolai Petrovsky was called as a key witness in the court hearing.
Professor Petrovsky said while he had no criticism against ATAGI itself, parts of its statements needed scientific qualification.
"They're using language in a policy sense, in a broad sense, but scientifically when you pull it apart there's aspects to the way they say that, that I disagree with," Professor Petrovsky said.
"ATAGI, I'm sure, are trying to do their best to address their job which is to obviously advise the Australian government based on questions they're asked.
"Does that mean I think they scientifically are always right? Absolutely not.
"I think it's reasonable that I, as a scientist, where I disagree with them that I say so."
Professor Petrovsky said the idea that a vaccine could prevent the risk of COVID in a workplace is also not "scientifically correct."
"Even if you have a completely vaccinated workplace, the virus is still going to enter that workplace and it's still going to transmit between the vaccinated people in that workplace," Professor Petrovsky said.
"The only way you can do that is if you have a vaccine that's 90 or 95 per cent effective against transmission, and we knew that these vaccines were never going to be able to achieve that."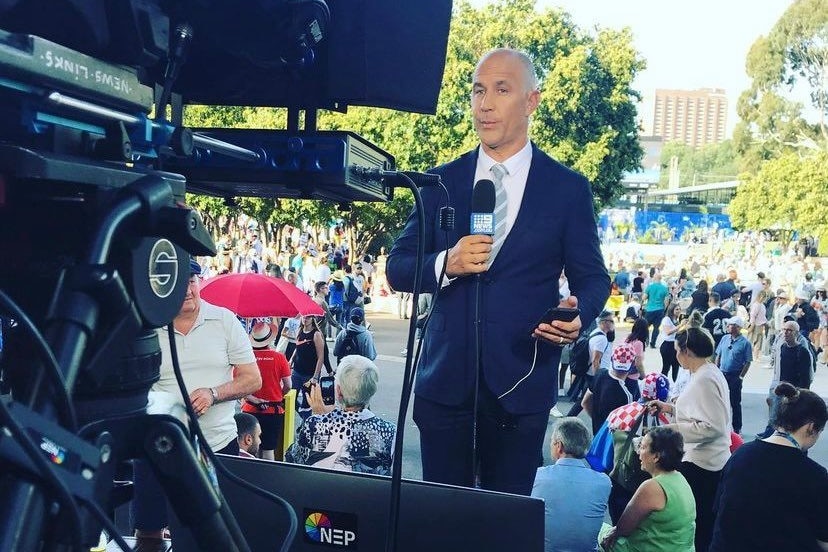 Warren Tredrea was the sports presenter at Channel 9 in Adelaide.
Professor Petrovsky denied Mr Roberts's suggestion that he began publicly criticising the Therapeutic Goods Administration after he was "dropped from the race" and denied funding from the Commonwealth for his vaccine.
"As additional information became available then I tried to share that scientific information through appropriate forums… I was giving presentations at various conferences," Professor Petrovsky said.
"If you listen to those you will hear me expressing views both for and against vaccines, and the benefits and the risks of the vaccines in appropriate scientific language.
"I disagree that there's any connection with a lack of funding and my assessment of the science."
The trial continues.