Scott Morrison "SECRETLY" Swore Himself As The Health, Finance & Resources Minister During The Pandemic?
WTF?
Scott Morrison "SECRETLY" swore himself as the Health, Finance & Resources Minister during the pandemic?
How is this legal & constitutional, let alone unethical & corrupt?
Parliament should hold an IMMEDIATE INQUIRY!
Sounds like JAIL TIME!
Scott Morrison 'shocked' minister by secretly swearing himself into cabinet portfolio
Barnaby Joyce has ripped former prime minister Scott Morrison over a secret move that "shocked" one of his own cabinet ministers.
Scott Morrison secretly swore himself in as resources minister and ultimately used the power to roll his own frontbencher, Keith Pitt, over a plan to drill for gas off the New South Wales coast.
In an extraordinary revelation, former deputy prime minister Barnaby Joyce has confirmed that Mr Pitt, then the resources minister, was "shocked" to learn in December of 2021 that Mr Morrison had been secretly sworn in as a second minister in his own portfolio.
The prime minister then used those powers to take steps to kill a controversial project off the NSW coast, where blue-ribbon seats were under threat from teal independents.
Mr Joyce told news.com.au that he only learned of the arrangement after what happened to Mr Pitt.
And he did not approve of what Mr Morrison did to assume the portfolio responsibilities.
"I do believe in a cabinet form of government, which means cabinet ministers have responsibility for their portfolio," Mr Joyce said.
"I don't believe in a presidential form of government.
"If you don't like cabinet ministers, there's a simple solution: you sack them."
The revelations now threaten to blow up in a legal challenge in the Federal Court over Mr Morrison's decision to kill the multimillion-dollar proposal off the Newcastle and Sydney coast.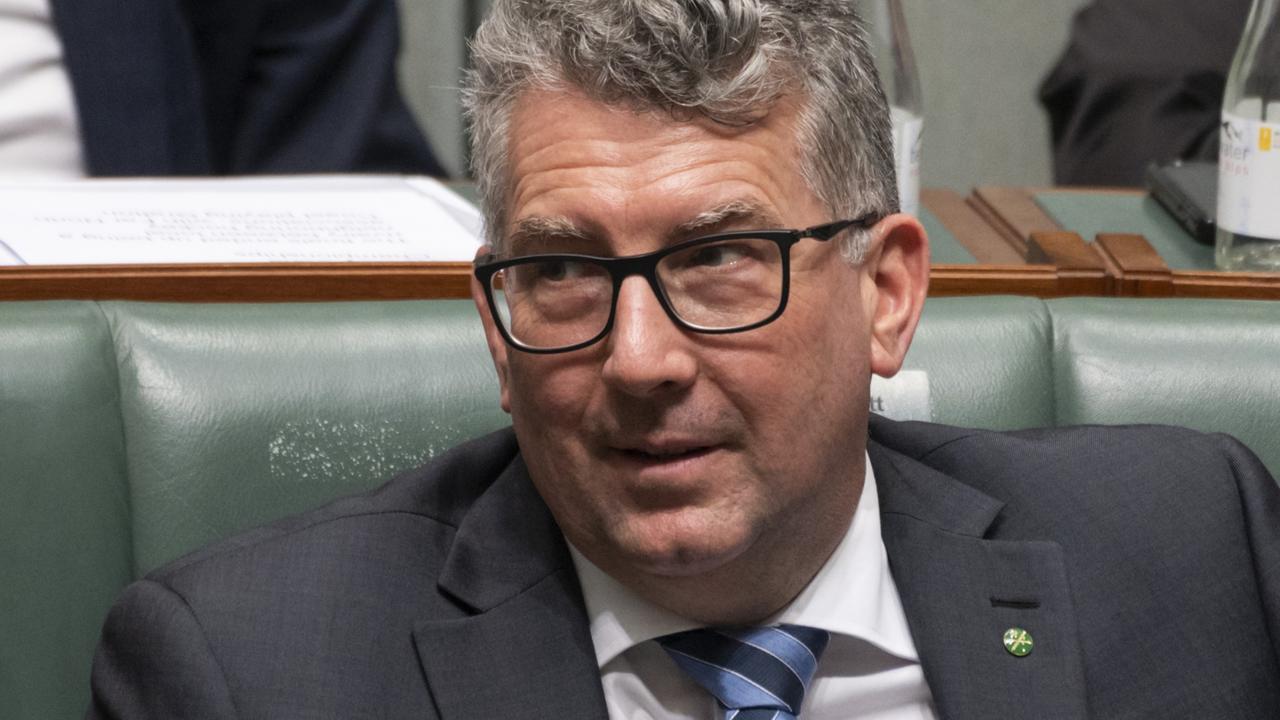 Keith Pitt. 
A new book Plagued, written by Simon Benson and Geoff Chambers, has revealed that Mr Morrison secretly swore himself into the portfolios of health minister Greg Hunt and finance minister Mathias Cormann during the pandemic.
News.com.au can reveal for the first time that the number of portfolios Mr Morrison secretly swore himself into also included the resources portfolio.
In that case, however, it was unrelated to the pandemic. It did not occur at the same time as the 2020 changes in the health and finance portfolios.
Mr Pitt has told colleagues he was kept in the dark and shocked to learn of the prime minister's secret powers during discussions with him and his office in late 2021 over the controversial oil and gas project.
He was so concerned that he asked for the executive order outlining how two ministers could be sworn into the portfolio, only to discover it did not exist.
Coalition sources have told news.com.au Mr Pitt then complained to the deputy prime minister, Michael McCormack, but was told "he's the prime minister".
Multiple former cabinet ministers have told news.com.au they either didn't understand why it had been done or objected to it.
"The problem with Scott is he had this grandiose view of himself," one former minister said.
"And it was kind of weird."
In December of 2021, Mr Morrison announced he was taking the first steps towards killing the gas project.
"This isn't about being for or against the resources industry," Mr Morrison said at the time.
"This is about making a sensible, practical, balanced decision."
In dispute was a gas exploration area, which is located no further than 50km off the NSW coast, and is known by its title name, Petroleum Exploration Permit 11 or PEP11.
It covered an area of 4574 square kilometres and had emerged as a political flashpoint in wealthy, blue-ribbon federal electorates under threat from independents, who didn't want it built near pristine beaches.
Mr Pitt wanted to move ahead with approvals. Mr Morrison did not.
It was during this process, when he was presented with a range of options, that the prime minister revealed to Mr Pitt he was secretly sworn in as the minister and could make the decision himself.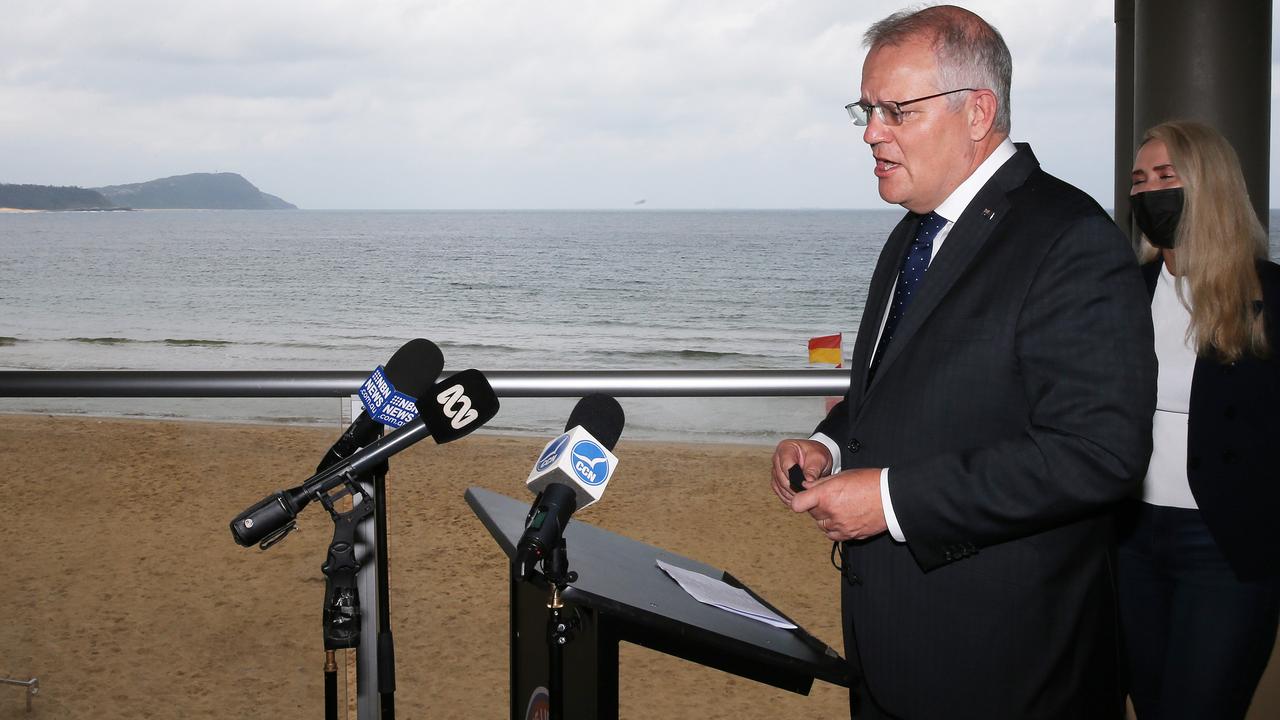 Scott Morrison at Terrigal Surf Club in December of last year, where he announced the government was moving to kill the gas project.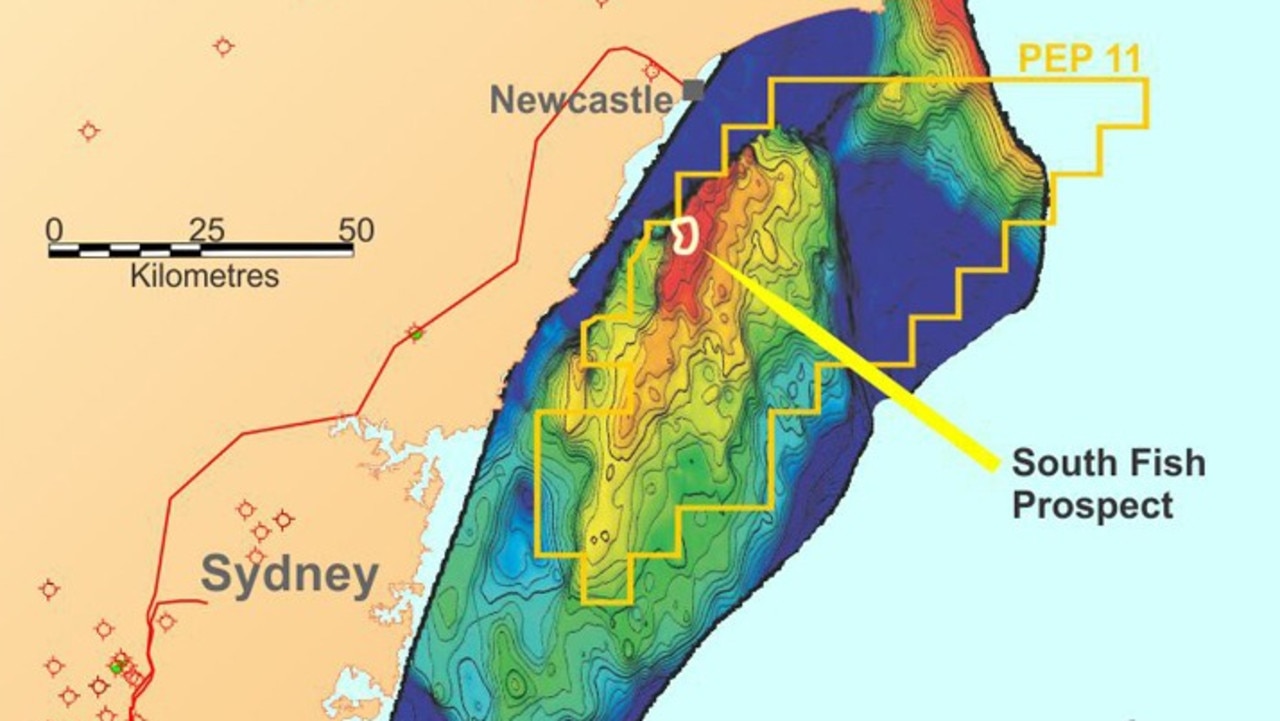 The PEP11 proposal involved an area just off the NSW coast.
Plagued recounts how Mr Morrison "hatched a radical and, until now, secret plan" with then-attorney-general Christian Porter's approval.
"Porter advised that it could be done through an administrative instrument and didn't need appointment by the Governor-General, with no constitutional barrier to having two ministers appointed to administer the same portfolio,'' the book says.
"I trust you, mate," Mr Morrison told health minister Greg Hunt, "but I'm swearing myself in as health minister, too."
The public was never told of the prime minister's secret arrangement, and the reasons for that secrecy have not been explained.
News.com.au has contacted the former Prime Minister's office for comment.
Mr Morrison also swore himself in as finance minister alongside Mr Cormann because he wanted to ensure there were two people who had their hands on the purse strings.
Mr Cormann told colleagues he didn't know why the prime minister did it, and Mr Morrison never used the powers.
"Such a move was without precedent, let alone being done in secret, but the trio saw it as an elegant solution to the problem they were trying to solve – safeguarding against any one minister having absolute power,'' Benson recounts in Plagued.
"One option was to delegate the powers to cabinet, but attorney-general Christian Porter's advice was these powers could not be delegated and could reside only with the health minister.
"A declaration under section 475 gave Hunt as health minister exclusive and extraordinary powers. He, and only he, could personally make directives that overrode any other law and were not disallowable by parliament. He had authority to direct any citizen in the country to do something, or not do something, to prevent spread of the disease."
The justification for the plan, according to the prime minister, was that by asking the Governor-General to invoke section 475, he effectively would be handing Mr Hunt control of the country.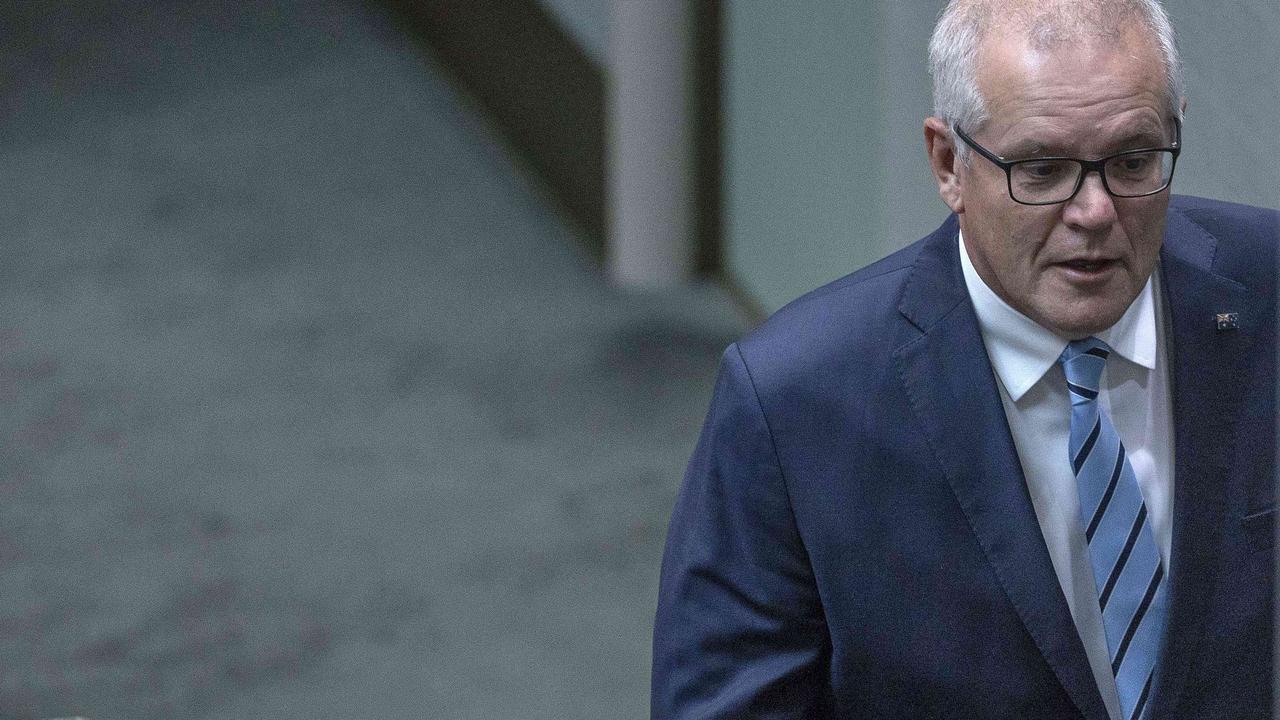 Scott Morrison. 
The issue could now have a court sequel.
In June, BPH Energy told the stock exchange it had launched a Federal Court challenge to the gas project decision.
Advent Energy and subsidiary Asset Energy applied to the Court "to review the decision of the Commonwealth-New South Wales Offshore Petroleum Joint Authority to refuse to vary and suspend the conditions" of PEP-11.
"We got caught in the middle of all of the politics when Mr Morrison took it upon himself to make this decision instead of the relevant minister at the time, Keith Pitt, who had long expressed support for our right to drill an exploration well,'' said Asset Energy's executive director, David Breeze.
Resources:
https://t.me/AdamsEconomics/1147
https://www.news.com.au/national/politics/scott-morrison-shocked-minister-by-secretly-swearing-himself-into-cabinet-portfolio/news-story/ac7505f1648a335ccd01f88faf881086